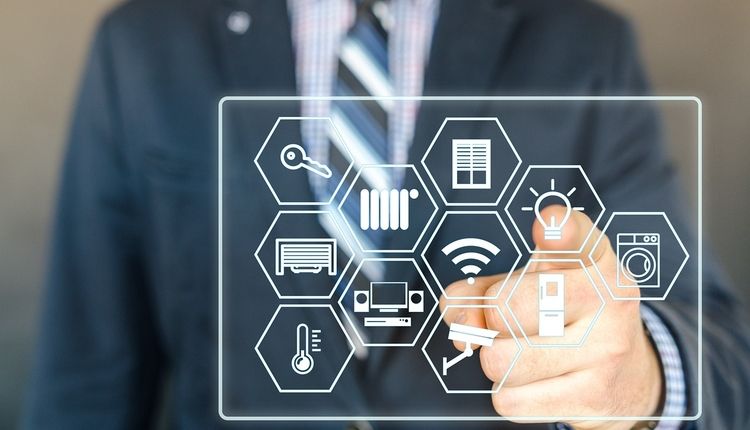 Homeowners today have never had more ways to save money through technology. Here are five smart home devices that will help you cut down on your bills and improve your home's safety. Better safety can mean fewer insurance claims and less hassle for you.
Smart Programmable Thermostat
A programmable thermostat means you don't have to manually turn your heat or air conditioning on and off. Instead, you set up a schedule on the thermostat, and everything happens automatically. This lets you set your heat to come on right before you get up in the morning, for example.
Even better, a smart programmable thermostat can be controlled via your mobile phone from anywhere. If you forgot to turn down your air conditioning before leaving for a weekend out of town, you can do it from afar. Need to stay late at work? You can change your thermostat to raise the heat a little later and save money on your utility bills.
Smart Irrigation System
If you use an irrigation system to water your lawn and garden, a smart system can save you a lot of headaches. Like a smart thermostat, a smart sprinkler system can be controlled from anywhere via a mobile device. The best ones also monitor weather reports and outside temperatures to make decisions about when to water, so you're not watering during a rainy period or parching your grass during a drought.
Water Leak Detector
A water leak detector is one of the best investments you can make for your home's plumbing system. It notices changes in water flow or pressure to alert you if a pipe or a valve breaks. This can prevent massive water damage to your home if, for instance, your clothes washer fails to stop filling or a pipe bursts. It can also help you find hidden pipe leaks before they become an emergency and waste large amounts of water. Your plumber can install a water leak detector system for you.
Smart Locks and Garage Door Openers
Your home's security is paramount both to keep your household safe and to prevent theft. Installing smart locks and smart garage door openers is an easy way to improve security.
Smart garage door openers can be programmed to close your doors automatically after opening them for a certain period of time. They can also be closed on demand from anywhere using your mobile device if you forget to shut a door when leaving in a hurry.
Smart locks don't use a traditional key to gain entry into the home. Instead, you enter a numerical password on a keypad at the door. The password can be changed anytime, meaning you don't have to worry if you change house cleaning services or your babysitter loses a key.
Also, you can open and lock your doors remotely via your mobile phone. This is handy if you don't want to give someone the key code or only want to grant a one-time entry to your home. Many people pair smart locks with doorbell cameras, so they can see who is coming and going from the home for added security.
Smart Plugs and Motion Sensor Switches
There are many new types of plugs and switches available today that help you save on electricity and reduce the risk of electrical fires. WiFi-enabled smart plugs, which are controlled via an app on your mobile device, can shut off power to appliances when they're not needed. You can also use them to turn on lamps when you're not home to give the appearance someone is present and deter break-ins. Many can be voice-activated to turn on lights and music when you come home.
You've probably seen motion sensor switches in public restrooms and other commercial buildings to reduce electricity consumption. Now people are using them in their homes to automatically turn on and off lights. They're ideal if you get up in the middle of the night to use the bathroom or if you have someone in the household who typically forgets to turn the lights off when leaving a room.
In addition to using these devices, the best way to protect your home is with the right home insurance policy. Our independent agents at Kamiya Insurance Agency can help you determine the right amount of coverage and make sure you avoid insurance gaps that leave you vulnerable. Call us at 310-781-2066 or request a quote to enjoy stellar personalized service from experienced professionals.