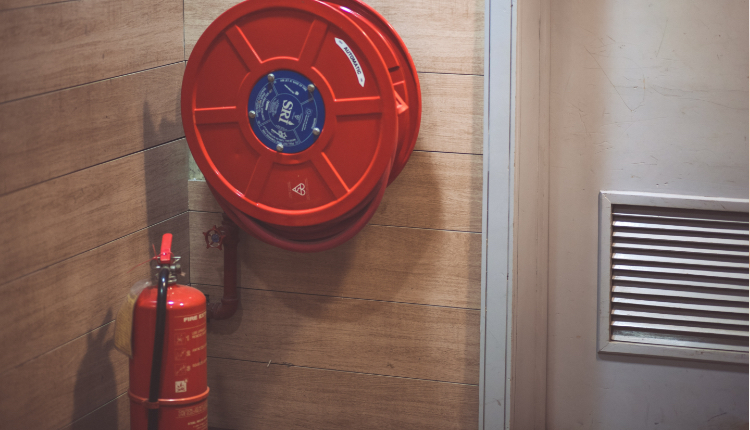 As the owner or property manager of a commercial building, your fire safety protocols can mean the difference between life and death. Here's a checklist to help you ensure your commercial property stays safe for occupants.
Test Smoke Detectors
Your first line of defense against a fire is your smoke detectors. Ideally, these should be hardwired in commercial properties and should have a battery backup, rather than being powered by batteries alone. Either way, they should be tested regularly to ensure they work properly.
Test Fire Alarms
Fire alarms should also be tested to be certain they alert people when needed. It's a good idea to combine some fire alarm tests with a fire drill, where participants use the map and fire exit plan to practice safely leaving the building.
Check Fire Extinguishers
If you keep extra hand-held fire extinguishers around, you don't have to wait for the fire department to arrive before trying to put out a fire. They're ideal for small fires, as long as you don't jeopardize your safety trying to use them when you should be evacuating the building. Make sure your fire extinguishers are in the right place, are immediately available for emergencies, and haven't expired (replace expired extinguishers).
Test Emergency Exit Signage and Lights
In larger buildings, emergency exit lights and signs independent of regular electrical power should be present to help guide people from the building in case of fire or other urgent situations. Usually, if you have these lights, you are also subject to periodic testing according to local laws. Be sure not to miss a test to ensure they function and stay on top of regulations regarding how big and bright they must be, which can change over time.
Check Sprinkler System
Sprinklers should also be checked regularly, usually according to local fire laws. A typical inspection may entail something like monthly visual checks (for rust, tampering, etc.) and an annual fire department visit that evaluates sprinkler pressure using a special valve in the sprinkler system (you don't actually have to turn the sprinklers on). Your sprinkler system relies on proper water pressure and may use booster pumps in taller buildings, so these parts of your plumbing system must also be in good working order.
Ensure Building Map and Fire Exit Plans Are Clearly Posted
In most commercial properties, a map showing where the viewer stands and how to exit the building safely should be posted at certain intervals. Check to be sure your maps are intact, and periodically review your exit plan with a fire drill for extra safety. If you renovate or add onto the building, remember to add maps or modify your maps accordingly.
One final reminder: double check that your commercial building is properly insured in case, despite your care, fire does break out. Call Kamiya Insurance Agency at 310-781-2066 to learn more about protecting your business property.