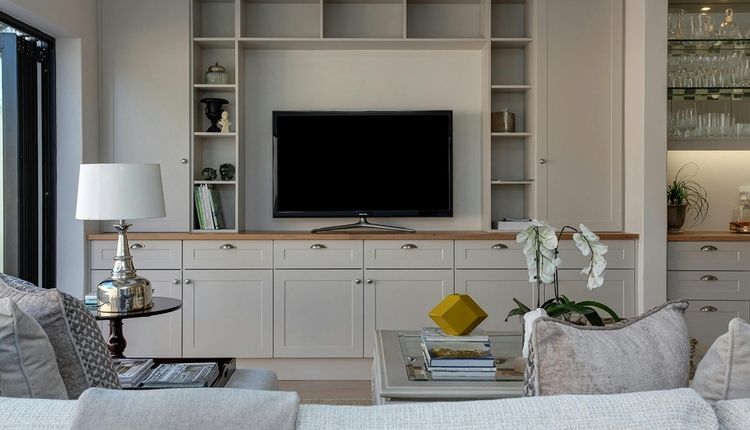 Owning rental properties is a fantastic investment and a great source of regular income. You can safeguard your profit margins by reducing insurance claims for damages and liabilities. Use this checklist to make sure you're not leaving yourself open to avoidable legal or financial risk.
Keep Outdoor Areas Free From Hazards
Start outside to evaluate for liability hazards that could cause slip-and-fall injuries or damage your property. This includes:
Snow and ice removal
Loose steps or handrails
Tripping dangers on walkways
Fallen branches and blowing yard waste
Overflowing or tipped trash bins and dumpsters
Standing water
Burned-out lightbulbs or dark areas
Bugs and vermin
Parking spaces in need of care
Install Smart Locks and Security Cameras
Your entrance should be well-maintained and designed to keep intruders out. For apartment buildings and short-term rentals in particular, doorway security cameras and smart locks are a good investment. Smart cameras will allow you to observe any unwanted visitors. Smart locks let you avoid having old keys floating around town, and you can remotely unlock the front door to allow workers or inspectors inside.
Check Fire Suppression Regularly
You can reduce disastrous fire claims and potential fatalities by checking the following every 30 days:
Test batteries on smoke alarms.
Make sure sprinklers work and have adequate water pressure.
Ensure fire alarms haven't been tampered with.
Check expiration dates on fire extinguishers.
Be certain emergency lighting and signage is working and up to code.
Fire escapes should operate properly with a minimum of effort.
Chimneys and flues should be cleaned as often as needed of soot and residue and checked for animals or blockages that impede the flow of exhaust.
Keep the Roof and Foundation Well Maintained
Your property is nothing without a strong foundation and functioning roof. However, these two structural elements are often a common source of insurance claims. Your location, weather, and landscaping will play a major role in how often you need to check these elements and make repairs.
Plan to check your roof and gutters several times per year—especially in autumn, as well as after large storms—for leaks, loose shingles, torn flashing, hail damage, fallen branches, and the like. If you get significant snowfall, know how to prevent ice damming too.
Keep an eye on the foundation after the snow melts in winter and following heavy rains. Look for cracks, settling, unevenness, mold, mildew, and standing water.
Perform Annual Inspections on Plumbing, Electrical, Gas, and HVAC Systems
Have a professional check your rental property's essential building systems at least once per year for safety and smooth operation. This will reduce the risk of water damage, fires, carbon monoxide poisoning, explosions, and legal complaints.
Winterize Unused Rentals and Outdoor Water Sources
Before the thermometer plummets in early winter, be sure to disconnect hoses and cover outdoor spigots. Prepare any automatic irrigation systems for cold weather according to instructions. Cover any pool or hot tub areas (which should be fenced off with limited access all year round).
If you have a house or apartment that is not being rented during winter, you'll have to winterize it appropriately. Usually, you can do one of two things:
Drain all pipes and fixtures, shut off the water to avoid burst pipes, and turn off the heat.
Keep the water on, but maintain the thermostat no lower than 55 degrees Fahrenheit to avoid frozen pipes. You may have to raise the heat during a real cold snap.
A Few Final Rental Property Maintenance Tips
Here are a few final suggestions to make the rental property maintenance process go smoothly:
Hire a property manager or track maintenance on a spreadsheet.
Develop a process for responding to maintenance issues in a timely manner.
Know what is in your wheelhouse and what should or must legally be outsourced to a professional.
Plan on budgeting at least 5 to 10 percent of your rental income for maintenance until you have a better idea of hard numbers.
Take care of repairs early, before they become more expensive problems or insurance claims.
In case you do need to deal with a claim, make sure your rental property insurance is up to date and gives you the protection you need. At Kamiya Insurance Agency, our independent agents can tailor a policy to your property. Call us at 310-781-2066 with your questions, or request a renters insurance quote online today.