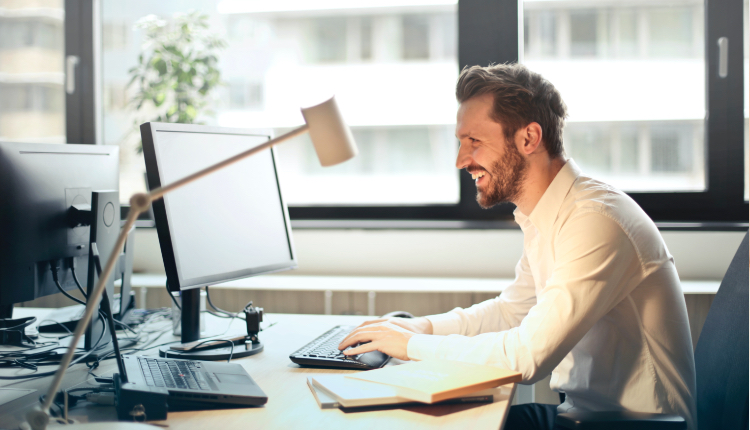 If your team has been working remotely for the last few years due to the pandemic, you may be returning to the office now that the situation has changed. To help your group adjust, here are five expert tips.
Start With a Hybrid Schedule
It can be tough for people who have worked at home to do a full 180 and head back to work in person on a 9-to-5 schedule. However, many businesses have found success by using a hybrid schedule of half remote work and half office work to ease back into the routine.
This gives employees a break from the sudden change, which can have ripple effects for them at home if they have a spouse or children who must also accommodate this shift. It also lets you evaluate whether you truly need everyone in the office full-time or if a hybrid schedule is the wave of the future.
Make the Work Environment Welcoming
Create an inviting workspace for your team so they feel better about being at the office. Some ways you can welcome returning workers include:
New office furniture, like high-end ergonomic chairs
Better ventilation
Complimentary food and beverages
Free masks
Perks like services that come to the office (dry cleaning, barber, health and wellness classes, etc.)
Dedicated work areas or pods for those who need or prefer more physical distancing (immunocompromised, at-risk seniors, new parents, etc.)
Try Some Team Building Exercises
It may have been a while since your workers were together — understand that it can take folks time to get back to where they were in 2019. Team building exercises can be a fun way to get everyone in sync again.
You can use food or other incentives, like gift cards or PTO, to up the stakes for winners if you use competitive activities, such as those for workers in sales.
Ensure Proper Work Equipment
If you haven't used your office space in several years, you need to make sure the infrastructure is functioning properly. Be certain heat, AC, and the like are running correctly.
Additionally, check that your computers, monitors, copiers, and other machinery are in good working order. You may need to update software, operating systems, security, or internet speeds to bring everything up to date.
Remain Flexible
Between new illnesses, power grid strains, unpredictable weather, and other factors, working at the office may still have to be flexible as you move forward. It's best not to be too rigid in case something forces you back to remote work suddenly. Remember, many of the businesses that weathered the past few years best were the ones that already had work-from-home policies in place and were agile enough to go with the flow.
As your business adjusts to the current working environment, you may need to rethink your insurance coverage in light of your current situation. Call Kamiya Insurance Agency at 310-781-2066, and let our independent agents help you find the coverage for where your business is today.