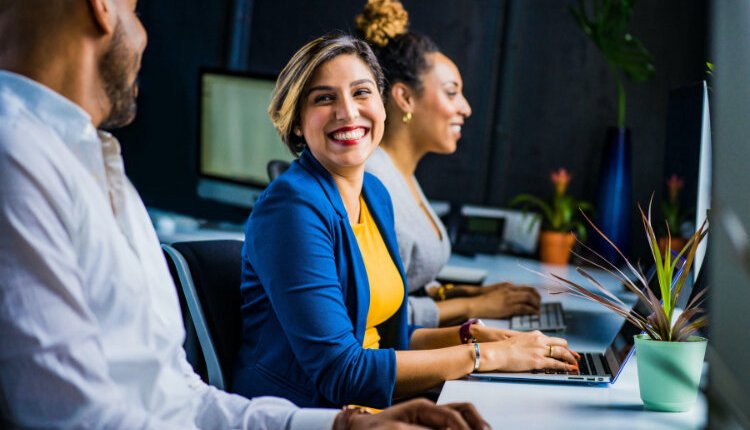 Work consumes a huge chunk of most people's lives. As such, a healthy and positive work environment is vital for employee mental health and business success. Luckily, more companies are now bringing mental health to the forefront.
As an employer, here are six ways to bolster your employees' mental wellbeing and satisfaction:
1. Reward employees' hard work
Recognizing your staff's achievements tells them that you value their contributions. This motivates them to work even harder to hit goals. Reward them with meaningful experiences such as a staycation or group trip, professional development, sporting event or concert tickets, parties, and offsite activities.
2. Break the stigma around mental health
Consider encouraging conversations and implementing programs that center on mental health. From senior executives to new-hires, educate everyone in your company about the issue. You can invite guest speakers, send out email communications, organize events, and offer in-services to create awareness on mental health problems, including how to spot the signs and how best to respond to these.
3. Build a trust-based relationship
Allow employees to share their mental health concerns openly and encourage them to seek help. It's important that you show them you care, that they can trust you, and that they will not be discriminated against.
4. Encourage workers to take mini breaks
Mini breaks throughout the working day result in happier and more engaged workers. Encourage your staff to get away from their screens once in a while and relax with their colleagues. Short breaks can range from lounge area chit-chats and brief walks outside to eating snacks and stretch breaks.
5. Create a culture that nurtures work-life balance
Employees are likely to feel burnout if your company does not promote work-life balance. Urge them to participate in activities outside of work, engage in self-care, take regular vacations, or take mental health days, if your company offers those. Conduct team-building activities and provide access to exercise facilities or childcare services. Also, offer flexible work options that allow employees to have more freedom over their work time.
6. Offer good health coverage
Address the health needs of your entire workforce by expanding insurance benefits to include mental health and wellness. Mental health benefits can include therapy, counseling, or an Employee Assistance Program, which addresses a range of employee problems.
The benefits of promoting mental health in the workplace cannot be stressed enough. Studies have shown that it reduces the rate of absenteeism and turnover, increases productivity, and boosts employee morale, all of which leads to company gains. Therefore, making your employees' mental wellbeing a top priority can mean the difference between them loving their job and them looking for ways to move on.